Summer Staff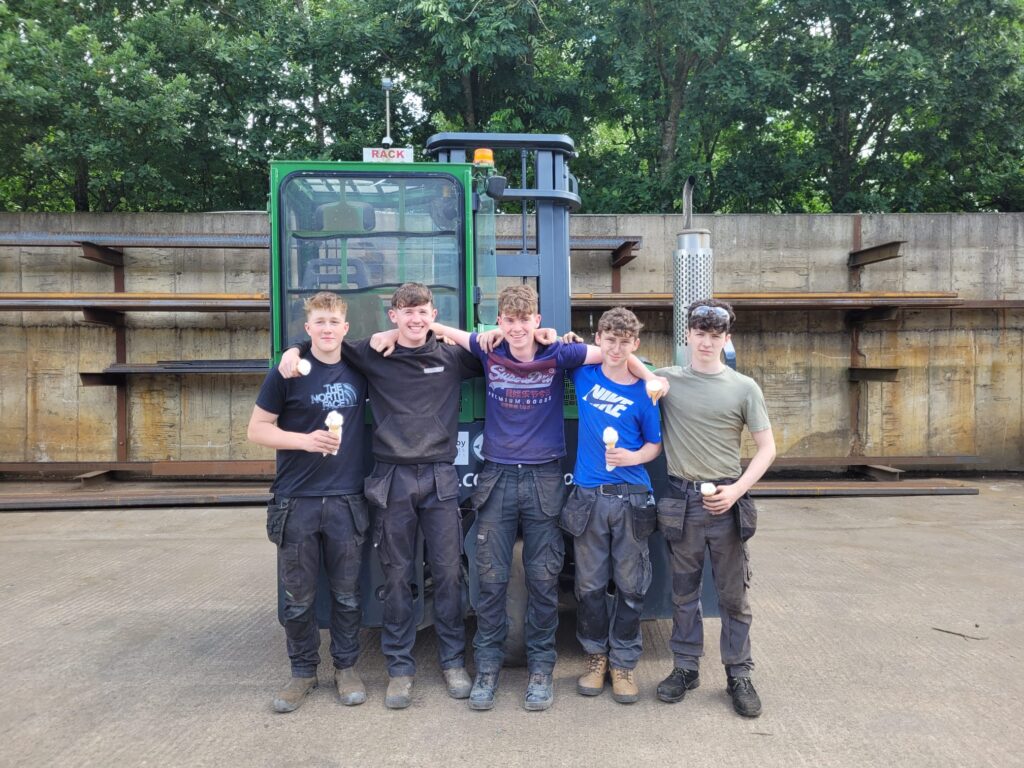 New Portable Hydraulic Punch
New CEA MAXI 405 Welders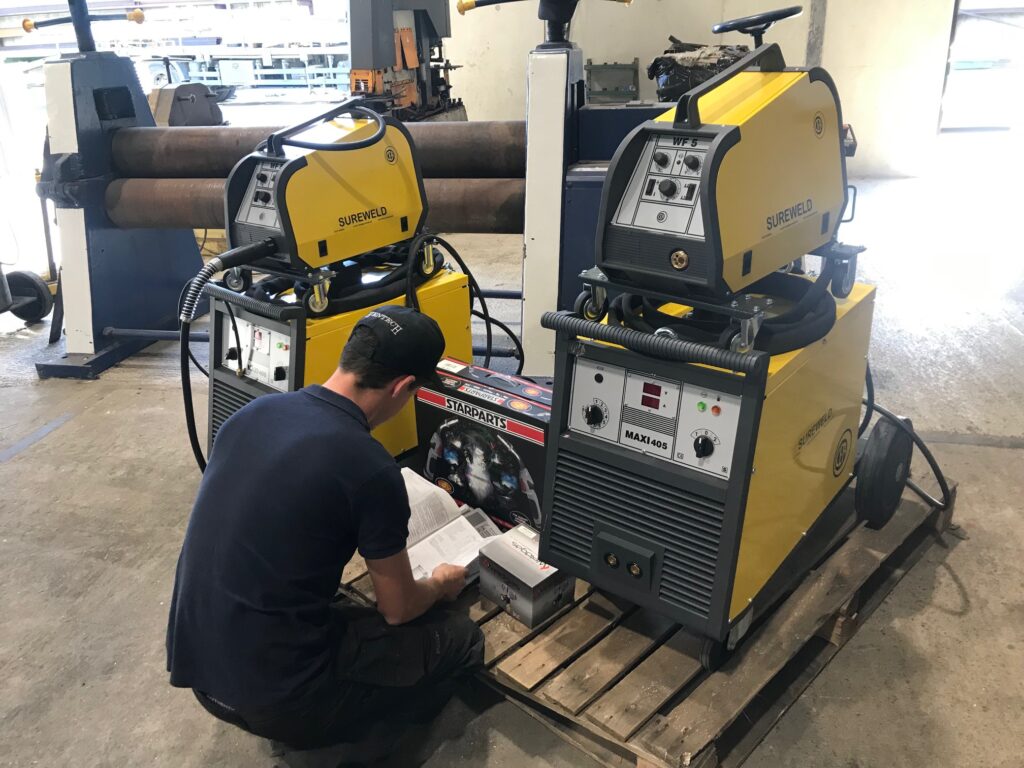 We recently took delivery of the last 2 new welding plants from our upgrade process.
We replaced 11 welding plants with new CEA MAXI 405 Welders from Sureweld in Lucan.
Ken looked after us very well and we were comfortable sticking with the CEA Welders as we have been using them without issue for the last 27 years.
Ken Dunne (kendunne@sureweld.net)
New Pluton air bandsaw for cutting flowforge deck.
We have recently installed a new saw specifically to cut flowforge deck.
Due to the large quantities of flowforge we fabricate and with current contracts we decided to purchase an FMB Pluton air from Brendan Carlton (BMC in Summerhill, Meath).
We got the rollers made in Demby's of Ferns (thanks Aidan) and fabricated the benches ourselves. We also fabricated and fitted the Jib crane structure and got Michael Manley www.manleylifting.ie
To supply, fit and certify the trolly and crane. The saw uses air to engage the holding down jacks, the compressor and air line / fittings were supplied by Ray in the Farm shop, Enniscorthy. Anthony Doran did the electrical work.
The system is working very well so far and all the crew are happy with the setup, especially the minimal physical labour involved due to the sheet trolly, crane and ease of moving the sheets with the rollers.
The cuts are square and clean and this helps with future fabrication.
Facilities
Our premises consists of offices, Main fabrication floor with overhead cranes, Plasma bay and spray booth.
Our large machinery is located in the Machine Shop which ajoins the canteen, drying room, welfare facilities, meeting room, training room and store.
Our yards are 2600 square meters and is accessed by a 10m electric gate which give excellent access for deliveries and collections.
About Us
Hentech Fabrication Ltd started life as Jig Shop Engineering in 1994 and has developed from its humble beginnings to a medium sized well equipped company and well certified company with a strong health and safety ethos.
The bulk of our work would be design drawing, fabricating and fitting of mild steel products, stairs, access platforms, plant support and general fabrication.
Our New Meeting Room….